Don't say Cheese! Be unique! We will design and creatively style your album to be unique to you. A service rarely offered by other Manchester and North West photographers. We do not use standard layouts and backgrounds that most photographers use direct from their album supplier's software. Paul who has over 15 years of professional creative design experience will create a unique, beautiful and elegant album that is specific just to you. Not only do you get the best quality Graphi wedding album but also one that is specially designed just for you and will be one step ahead in style than the rest. There is an art to page layout and use of backgrounds and colour that most photographers pay little attention to, they simply rely on supplied templates to get the job done quickly. We will never do that. As creative photographers and designers you will get all of our talents, we take our time to ensure only the best designed presentation of your photographs, guaranteeing you the wedding album of YOUR DREAMS. We will certainly not be using any tacky or dated effects. Our photography and bespoke design work will speak for itself. Both contemporary and Classic elegance without the cheese!
A stylish art-box presentation case to keep your wedding album in can be added for just £90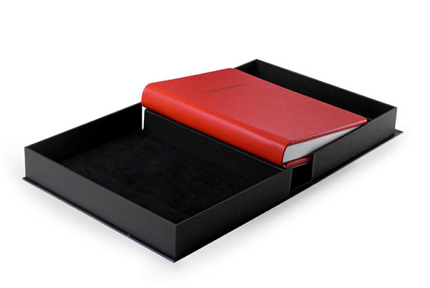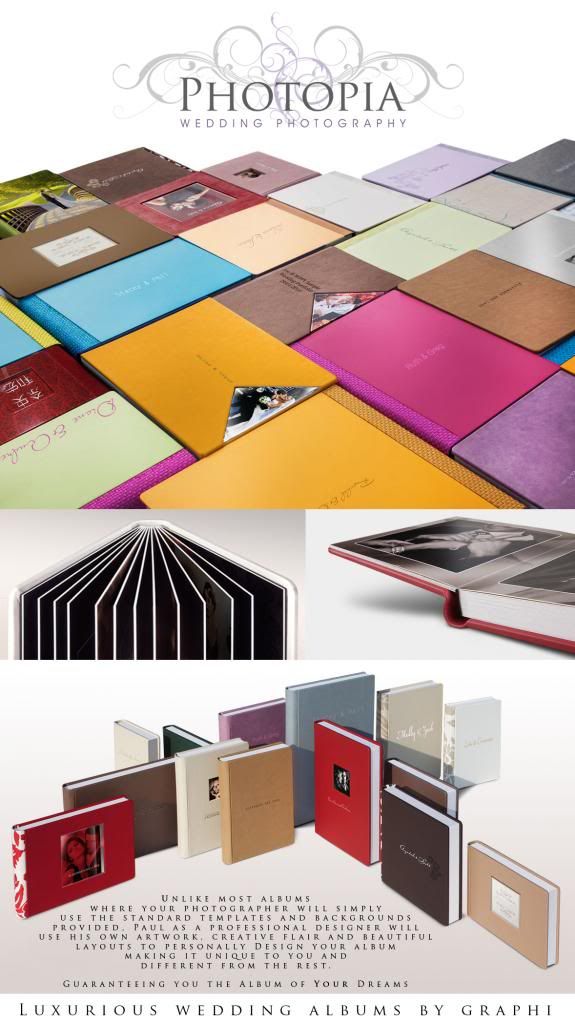 GraphiStudio wedding albums are finished on thick photographic paper, containing flush mounted pictures. Three covers are available: Varnished Metal, Crystal Glance and Italian Leather. Wedding album is presented in a stylish presentation case with cover image to match album cover, or an Italian leather slipcase.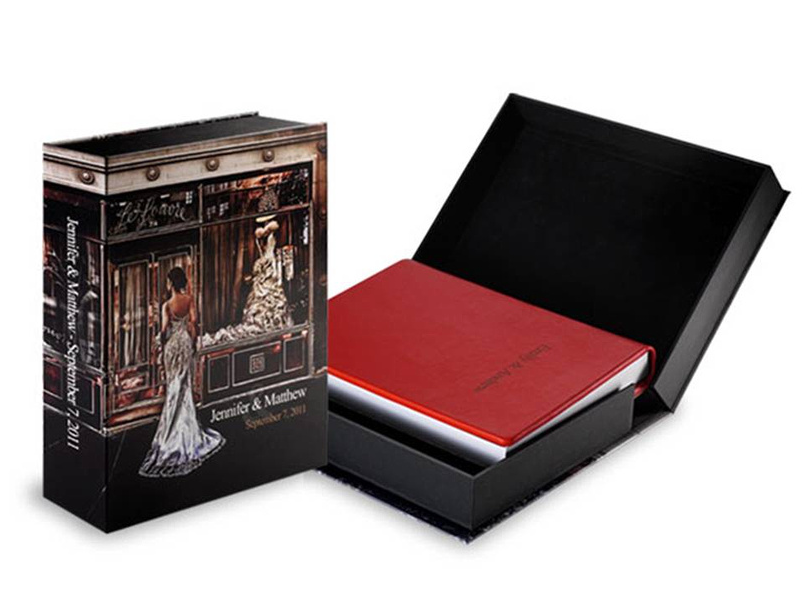 Metal (smooth varnished finish with laser engraving of custom text)
Crystal Glance (transparent acrylic cover with photo underlay and optional text)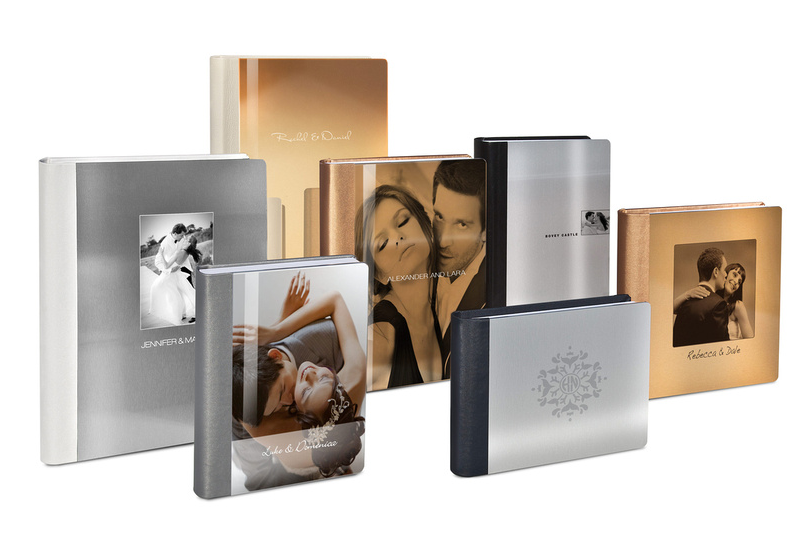 Leather (a classic finish, available in 14 different colours)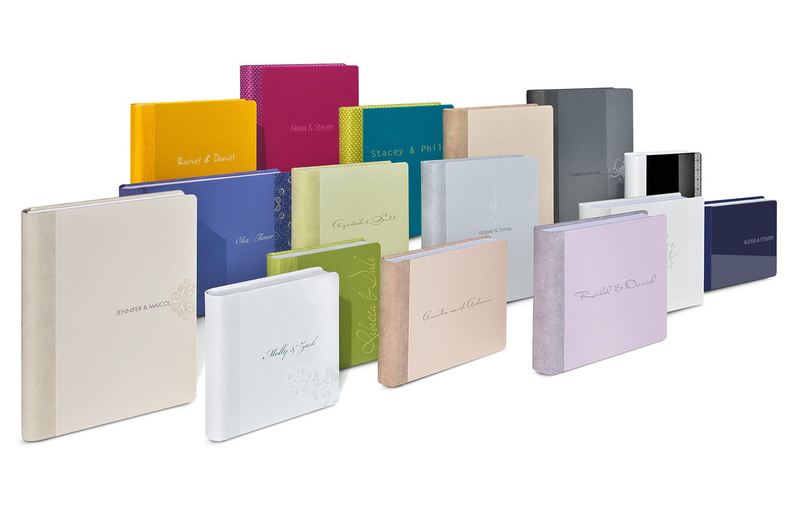 Manchester wedding photographer with professional graphic design skills is a winning combination for your wedding album.